A monthly membership dedicated to helping creative women develop their creative passion from a 'hobby' into a business!
So you have the basics of furniture painting down pat, but are frustrated trying to learn new techniques to add to your repertoire?
Or, maybe your stockpile of painted pieces is growing and you have no idea where to start when it comes to selling them?
Or, you've registered a business name for your creative biz, but would LOVE to know more about how to navigate the different social media platforms?
All the while, your growing "hobby" is eating into your family budget, and you're too nervous to put the word out there that you are "open for business".
Introducing the 'I Restore Stuff VIP Club'!
This is an exclusive virtual space led by me – Sharon Hankins – where you will be:
adding to your skill set step by step in both painting techniques and savvy business tips.
receiving helpful advice to point you in the right direction when it comes to selling your pieces
given social media up-to-date tips for growing your business pages and profiles.
and so much more
1. Exclusive VIP Facebook Community:
Join other members who are growing in their 'hobby to business' experience, learning more painting tips and techniques, and being inspired to create. Regardless of where you are in your journey, you'll find amazing people to connect with from all over the place.
2. Downloadable Bonus Resources
Start with: "Top 10 places to find Furniture to Upcycle". This is your handy guide to take along on your next hunt for upcycling treasures… a guide to shopping success! Look out for this one in your welcome email.
3. Monthly Video/Live in VIP Facebook Community:
Learn from Sharon in easy-to-follow instructional videos; get your questions answered in a live video call or via our FB posts; or learn from occasional guest instructors.
"Sharon has the expert skills you need to take your painting business from "casual" to professional. I love how Sharon has grown her business, not only honing her painting skills but also her social media skills, using smart tactics to grow and thrive in authentic and creative ways. Sharon is an example of a creative doing business right. Recently, I asked some top paint experts to be part of an expert panel and asked Sharon to share her tips. I work with retailers all over the world, and Sharon is an example of one the best – you can't go wrong learning new creative social media skills from Sharon!"
Wendy Batten, Creative Coach & Mentor for Creative Shop Owners
 "Sharon's VIP group has given me much more confidence to grow my business from a marketing aspect. Sharon has been a terrific business coach and exceeded my expectations of the course so far. The course has fulfilled the areas that I needed to consolidate in; from Instagram growth to Facebook live videos and much much more. I have formed some wonderful friendships in a fully supportive environment while gaining the new skills acquired. There is still so much more to assimilate in the next few months and I can't wait to look back and see what I've accomplished. I highly recommend joining her VIP program for growing your business."
"Sharon's coaching helped kick start my business adventure; by defining my target market, giving actionable steps to move forward and build my social media channels. Her knowledge and experience as a business owner is definitely a source I would like to continue to tap into."
"I am loving being a part of the VIP Club, I have learnt so much especially about using Social Media platforms – not just the best way to use them, but Sharon helps you with the technical stuff too. We are learning so much … Even though we are all at different stages of this journey we are all catered for. We not only learn from Sharon, but being in a supportive group, we are learning from each other too. No question is too silly or goes unanswered. The VIP Club has given me the confidence and encouragement to take my business further."
Introducing... I Restore Stuff VIP Community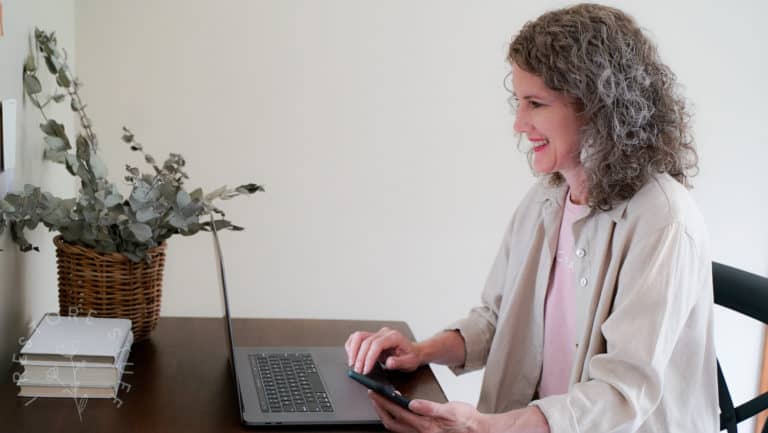 Benefits of Being in the I restore Stuff VIP Community
Monthly training – a flexible way for you to learn by either watching the live or video content when it is posted, or watching at a time more convenient to you.
Ability to ask questions in the group and gain a better understanding of each topic as we go.
A small community of people all learning together in a private Facebook group, creating a safe environment to practice the creative and business components directly in the group.
Increase your confidence in using different social media platforms, especially live video.
Brainstorming ideas for content and live video together.
Adding to your repertoire of painting and crafting techniques (Learn from the occasional guest instructor).
Sound Like something you want to be a part of?
3 Months
$141 AUD ($47 AUD/month) 
Auto-renew every 3 months
12 Months
$497 AUD ($41.42 AUD/month) 
Auto-renew annually