A Little Inspiration Goes a Long Way
** If you missed my LIVE demo over on Hometalk's Facebook page of this project, the video is at the end of this post!
Today's mini planter box project was inspired by a fellow DIYer and Fusion merchant in Canada, Cathi from Chiks Design, who holds workshops in Grand Prairie, Alberta. You can find her on Facebook here.
Cathi shared a post about a workshop where she was helping students create these adorable succulent planter boxes and painting them with Fusion's Fresco, creating a weathered, textured finish. Aren't they cute and perfect for a table centerpiece?
Wood, Hammer & Nails
So this week, my workbench – aka: workshop table – looked like this:
And I'm sure my retired builder Grandpa, would be proud of my woodworking effort, rough as that may be!
I am sure I measured more than twice to cut once – maybe more like, measure 10 times and cut once.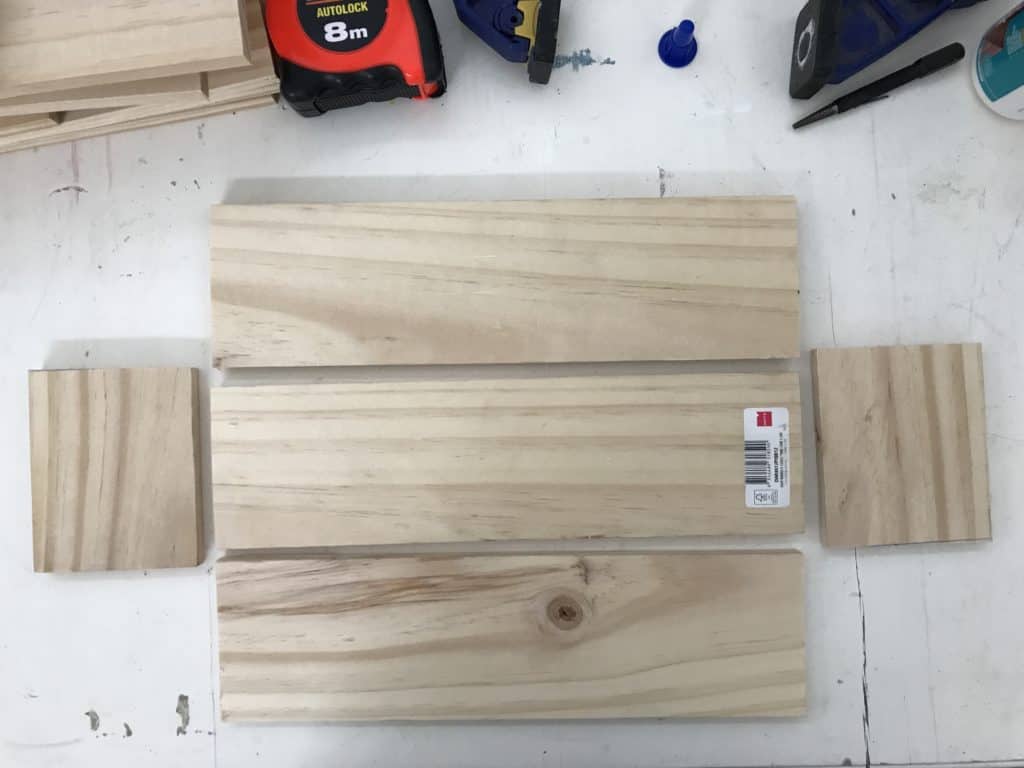 Wood glue was involved …
Then trying to attempt to nail these suckers with what I had to work with was a bit of a laugh!
I opted for clamping to my table at the same time as holding the nail and stopping the wood from moving on this end all while hammering with the other hand and holding my tongue just right.
And before I knew it, four of these little beauty's were stacked up ready to create cute painted table decor centre pieces or something like that! I was beginning to wonder – but it's not all about perfection, right? Rustic is good!
Fresco & Fusion
I plan on decorating these in a couple of different ways, but for now, I'll show you one idea and for the other's you will have to watch my Facebook Live DIY Demo on Hometalk this week (Thurs May 11, 7pm EST or Fri May 12, 9am in Australia)
For my first planter box, I used a tablespoon of Fusion Mineral Paint texture medium called FRESCO.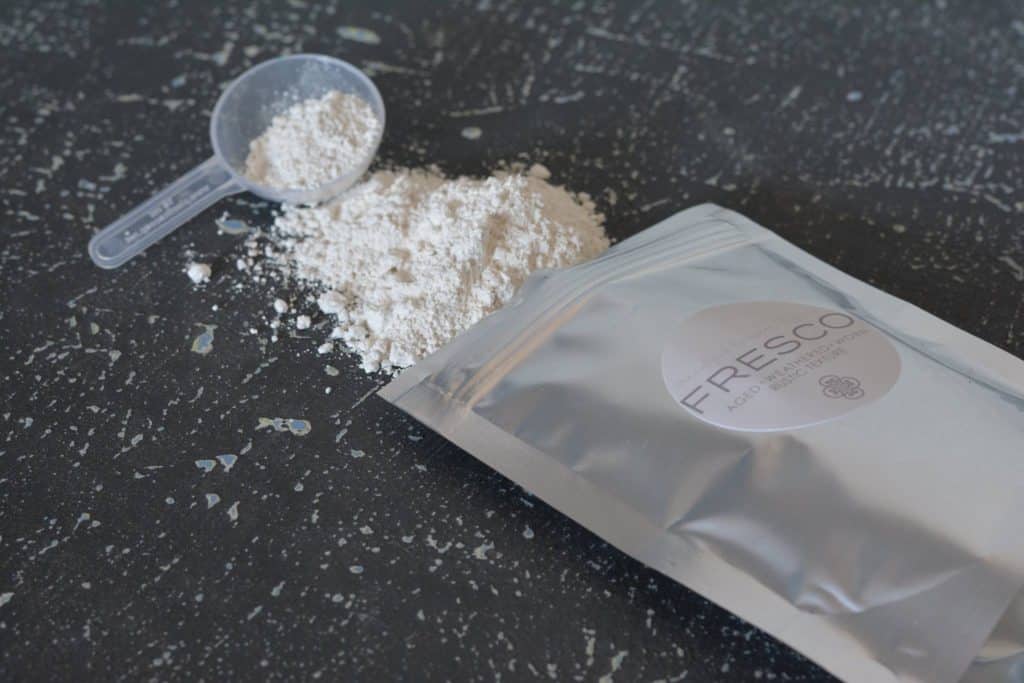 It comes in powdered form and you simply mix a little powder with your paint to create a lumpy texture similar to cottage cheese. The key is not to mix the lumps in as you'll be tempted to in any normal mixing, but for this purpose – lumps are GOOD.
Click here to check out Marian Parsons' (aka Miss Mustard Seed's) newly released "The Home Design Doodle Book"! 
The cottage cheese look I'm talking about right there!
And you can see, as I paint it on to the wooden box, the lumps and textured thickness of the paint mixed with Fresco begin to create our sea-swept, weathered worn look.
Seaswept Look
Once the Fresco layer had dried, I painted the next layer by lightly brushing Fusion's colour, Raw Silk over the Fresco layer.
Then added some plastic lining I made from a cheap freezer bag using adhesive spray:
I trimmed the edges of the plastic and added soil, plants & some decorative natural rocks to finish it off!
Mother's Day Gift Idea!
You could create a special gift for mum and double it as a table centerpiece for your Mother's Day breakfast, lunch or dinner.

See these little wooden boxes below? Watch the Hometalk Live video below to see the different ways I ended up decorating these!